I can't explain why yours behaved like it did.
I sold the car a while ago, that had the key the same as yours. With me being curious, I pulled apart, and the transponder fell out that looked like this: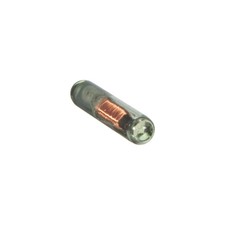 From your pic, I cannot see anything that resembles a transponder, but it should have one as that's how the system works.
Maybe someone with the same key can post up what they have inside their key.